Robust camera system O2M for mobile machines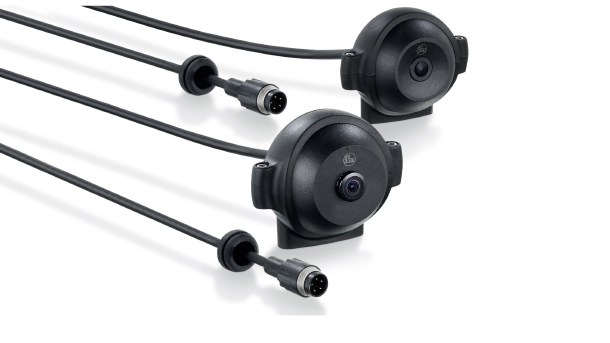 Encapsulated, fully potted housing with IP 67 / IP 69K
High shock and vibration resistance
Temperature-controlled lens heating
Automatic brightness adjustment
E4 type approval
Heavy-duty universal cameras
Work area and rear area monitoring are becoming more and more important for mobile machines. The O2M camera system with analogue video output (PAL) is designed for particularly difficult conditions and excels thanks to its pressure-resistant housing and a light sensitivity of < 0.05 lux.
The new O2M camera system can, for instance, be directly connected to the graphic PDM360 dialogue modules with colour display and analogue interface. This makes it possible to use the dialogue module not only to display machine information but also images of up to two cameras. Consequently, no separate monitor is needed.
Besides, the plug & play monitors E2M231 or E2M232 can be connected.