On the safe side: capacitive IIoT sensors for hazardous dust areas
On the safe side: capacitive IIoT sensors for hazardous dust areas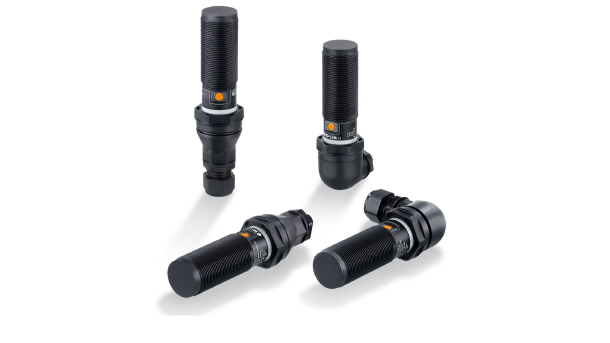 Level and position detection in hazardous areas
No switching amplifier required, reducing costs and complexity
Robust and impact resistant housing
Easy connection via M12 connector (straight or angled)
Improved performance thanks to IO-Link
Easy remote parameter setting and process monitoring
Maximum protection ensures safe operation
The robust and impact resistant housing of the capacitive ATEX sensors ensures safe operation in hazardous dust areas (ATEX zone 22). No expensive switching amplifiers are required. Level and position can be monitored without any risk, as no combustible energy from the sensor can penetrate into the hazardous area, even in long-term use.
Intelligent remote diagnostics and control
The ifm sensors are not only the first on the market to feature a standard M12 connector, they are also the first ones featuring IO-Link. This enables safe and convenient remote parameter setting, which is a great advantage e.g. in case of high tanks or limited space. Another advantage is the digital process value transmission which ensures for example that tanks are filled as required. The sensors can be used to easily replace currently installed sensors and used without IO-Link thanks to their backward compatibility
he all-rounder for position and process monitoring
The capacitive IO-Link ATEX sensors have been designed especially for zone 22 hazardous dust areas. The well-known M30 sensors with a high sensing range are found in many applications in position and process monitoring. Examples include the non-contact detection of grain in mills or silos and position detection of bakery products, wood, plastic parts or even pasta. This makes the sensors real all-rounders.
More flexibility with IO-Link
The sensors are the first to feature an integrated IO-Link chip, allowing them to deliver their full potential. Process values can be transferred in real-time and the sensors can be conveniently adapted to the application remotely.
Put an end to extensive stock-keeping
Each sensor can be set to PNP or NPN as well as NO or NC, which is an advantage especially for overflow or dry running applications. Integrated time functions can be used to implement automatic replenishment without an upstream controller. The complementary switching output of the sensors can be set directly on the unit via a potentiometer or via IO-Link. The potentiometer can also be deactivated to prevent external influences.